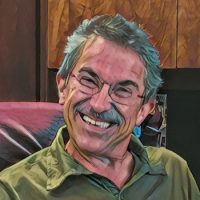 SCOT
I moved to Evergreen, CO from Kalamazoo, MI 14 years ago where I ran a similar business in the racing industry. Rocky Mountain Apparel was a 2000 square foot shop with 4 employees when I bought the business 8 years ago. Two moves later we're a 30 employee operation in a 12,500 square foot building.
Our main strength lies in the incredible staff here, I would put our crew up against any similar shop anywhere. To compliment this staff we've invested heavily in the best production equipment available in our industry.
Owning Rocky Mountain Apparel has been the best work experience of my life. Please contact us with any feedback good or bad, I'd like to hear from you.

GET A QUOTE
For a quote on your next printing, embroidery, sticker or marketing and promotional project, please click on the buttons below or call (303) 292-3331.